Teaching the art of driving since 1980
As of 2020, a new owner of Berkeley has taken over for Berkeley Auto School. Molly is excited to share her knowledge of driver education to the students across Essex County. Currently, Molly Silva is the President of Berkeley Auto and grew up in a family of Driver Education instructors. She has the experience, knowledge, and a background of teaching over the past 15 years.
From teenagers to adults, Berkeley Auto School has helped hundreds of drivers obtain their license and be the safest driver around.
Our instructors speak Spanish, English, and Portuguese, and can accommodate everyone! Our past teachings include teaching at GLTS, Presentation of Mary Academy, and Methuen High!
We serve drivers of all ages in the Greater Lawrence area including Methuen, North Andover, Haverhill, and Andover.
Classroom Schedule
Driving Lessons are still resumed in compliance with an Approved Covid 19 safety plan.
Classes are required for anyone under the age of 18 looking to obtain their license.
Students must be 15 & 9 months to take classroom instruction. A permit is not required.
Parent Class is required for any student under 18. Parents are exempt if they have taken a Parent Class in Massachusetts within the last 5 years, per RMV confirmation.
Classroom capacity is limited & payment is required to hold a spot for the class.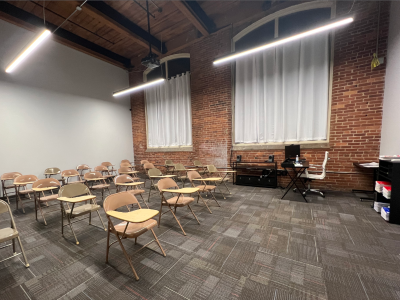 Road Test Appointments for Adults
Need your license? Our trained instructors know what is on the exam, and know the ins and outs of passing! Part of Road Test exam fee is going over the exam itself, and we review it as part of your 30 minute lesson prior to the exam.
We schedule the Road Test and gave you the date/time.
Our Road Test fees are subject to change based on location.
Must be a current client/adult who has done driving lessons with us previously for Berkeley Auto to sponsor you.